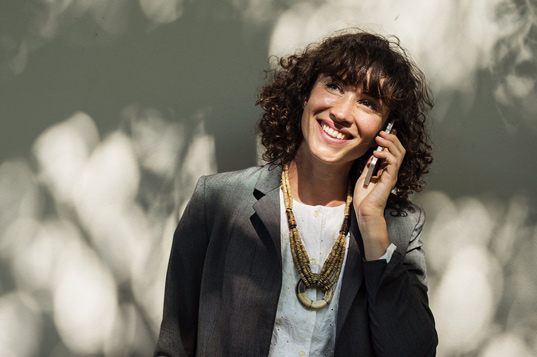 A first workshop "Image for Business" very successful.
Active women, ruling, Entrepreneurs all need in their representation to enhance their professional image. The workshop "Image for business" Fashion Lab private fashion design firm that took place on 26 June in Paris has given concrete answers to the participating. Our guest-witness Frédérique Cintrat, we delivered his vision of the picture.
The image workshop :
exchange in usability
The showroom of a cozy apartment overlooking the rooftops of Paris near Etoile district hosted our event dedicated to Finance-Insurance Sector to how an afterwork. Chairs placed arcuate, notebooks to take notes, small ovens and fresh drinks placed on the white cloth near a white bouquet of lilies : privacy and elegance are in order.
A little game to get to know.
I begin with an exchange around a quiz for the congregation to know a little better, inviting each to talk about his personal view of the image. Then I moving towards factual situations, I listen to opinions goals, subjective, the "for / against". Are linked morphologies studies : I argue in the sense of color, the logical combination thereof, often evocative of subjective Posts
› Find its own coherence.
I suggest the key pieces to have in a Power Dressing to enhance its professional image, here, dans un secteur financier où l'épure est de bon ton. Aligner son apparence avec son savoir-être et savoir-faire est sans nul doute la recherche de toute professionnelle au quotidien.
Indeed, les femmes en milieu institutionnel ont tendance à effacer leur féminité au fils du temps dans un milieu souvent masculins aux postes clé. Dans un échange convivial basé sur l'échange, l'atelier fait prendre conscience ou soulève des a priori sur l'apparence plus rapidement.
Offrir les premières clés




pour organiser sa garde-robe

.

L'image est un réel atout de communication : être attractive sans être sexy mais aussi permettre de véhiculer une image positive et inspirer confiance. Mais aussi la renforcer pour soi, oser poser un regard bienveillant sur soi-même. C'est un enjeu fort impactant sur le business quoi qu'on en dise.
Des conseils très appréciés des participantes
–

Ce qu'évoque la couleur

.
–

Des astuces et conseils selon sa morphologie

.
–

Une liste de pièces indispensables dans son dressing selon son secteur d'activité

,

ainsi que les codes et fonction

.
Une prise de conscience de notre identité

.

Notre invitée Frédérique Cintrat*, arrive avec son large sourire bienveillant. Elle rappelle ses enjeux professionnels et prises de paroles, ses conférences et interviews selon le public à cibler.

Sa robe bleue (la palette de couleur qui illumine son teint) dont la coupe évasée flatte sa morphologie, gives it a beautiful look in his movements and gives the right impression : the stature of a ruling. Accompanying Image Fashion Lab has enabled him to understand the mistakes not to make or strengths to remember, done in a style not to separate the style of her clothes with worn shoes (under the pretext of seeking comfort), or even to master a haircut. She plays the projected visuals, recognizing areas for improvement, also validated by the assistance faceoff.

What it retains is his awareness of the coherence of its appearance with the speech broadcast.

The workshop comes to an end. L'assistance échange avec plaisir sur ses découvertes. Un participante plus téméraire que les autres ose me demander : « Alors Pascale, quelles seraient Ma morpho et Ma palette de couleur ? ". In fact, il n'y a rien qui ne me fasse plus plaisir que de guider et entourer ces femmes dans leur profession.

And you, à quel morphotype appartenez-vous à votre avis ?

* Frédérique Cintrat est CEO d'Assurancielles et Axielles.com, une application qui facilite le networking professionnel pour les femmes actives et au sein des entreprises. Nommée « Femme commerciale de l'assurance » en 2013, Woman of the Year in Insurance "in May 2014, Winner of woman contest for the competition Vox Femina in 2015. Author Eyrolles editions of the book "How ambition comes to girls ? "Published in October 2014. Speaker on ambition and professional networks.