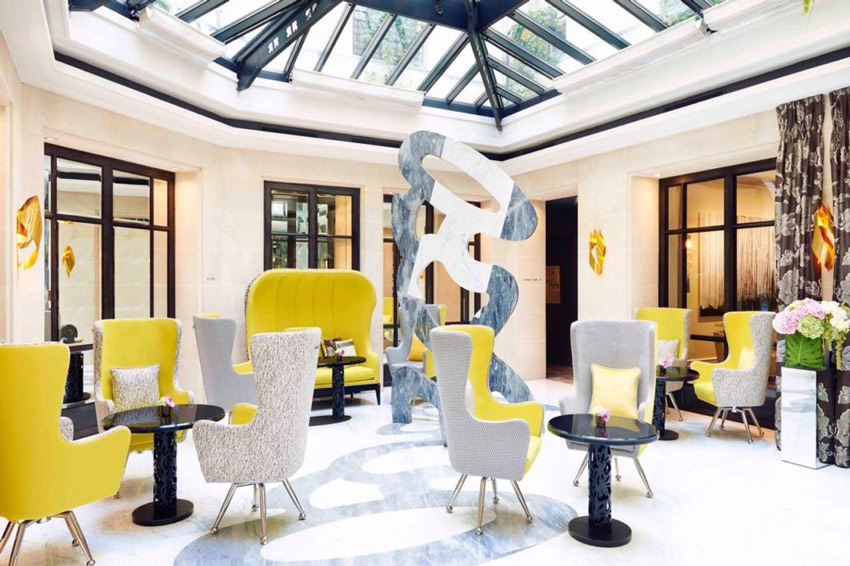 Le Burgundy, Hotel heart stroke.
Le Burgundy, Hotel 5 stars, its restaurant Le Baudelaire -1 Michelin star- and bar are part of my daily life for some time. I love indeed receive my customers for head to head, des rendez-vous « diagnostic » pour des prochaines prestations ou des déjeuners d'affaires. J'ai aussi sélectionné Le Burgundy pour le tournage de ma première vidéo. Brief, une belle histoire !
Le Burgundy a quality partner.
Au Burgundy, meet his director Loïc Leberre - thanks to Lionel Da Costa, founder of Premium Costume - was decisive for the rest of our partnership. By its propriety, its simplicity, it always has been and remains available to exchange a few words together. J'apprécie également sa curiosité et son enthousiasme pour participer à la création de nouveaux projets ou partenariat.
Un écrin pour un tournage so fashion

!

Je voulais un cadre qui traduise l'univers de mon accompagnement en image. Les suites du Burgundy illustraient parfaitement l'univers que je souhaitais évoquer lors du parcours de shopping personnalisé. Tout a été parfait : l'équipe a pu apprécier leurs prestations remarquables and one niveau d'équipements exceptionnel. Ici une séance d'essayage de costumes sur-mesure dans un cadre feutré, élégant par ses teintes neutres et délicates.

L'accueil a été très professionnel : mise à disposition d'une chambre De luxe avec le service boissons pour se mettre en condition et commencer les repérages de prise de vues pour un tournage efficace ! Et en route pour une séance en matinée avec l'équipe de tournage, le maitre tailleur et le client.

Vous pouvez retrouver notre vidéo sur le site Fashion Lab.
Le Burgundy :
une bulle de sérénité en plein Paris

.

As a consultant picture, I like warm places, but whose aesthetic is sought. Le Burgundy mix it all with style. Mes clientes apprécient son atmosphère et le sens du service. Its location in the Madeleine district is very central for my appointment.

Son décor chic et design parsemé d'œuvres d'art ressemble à première vue un peu plus à une maison de collectionneur qu'à un hôtel. This is why I feel good.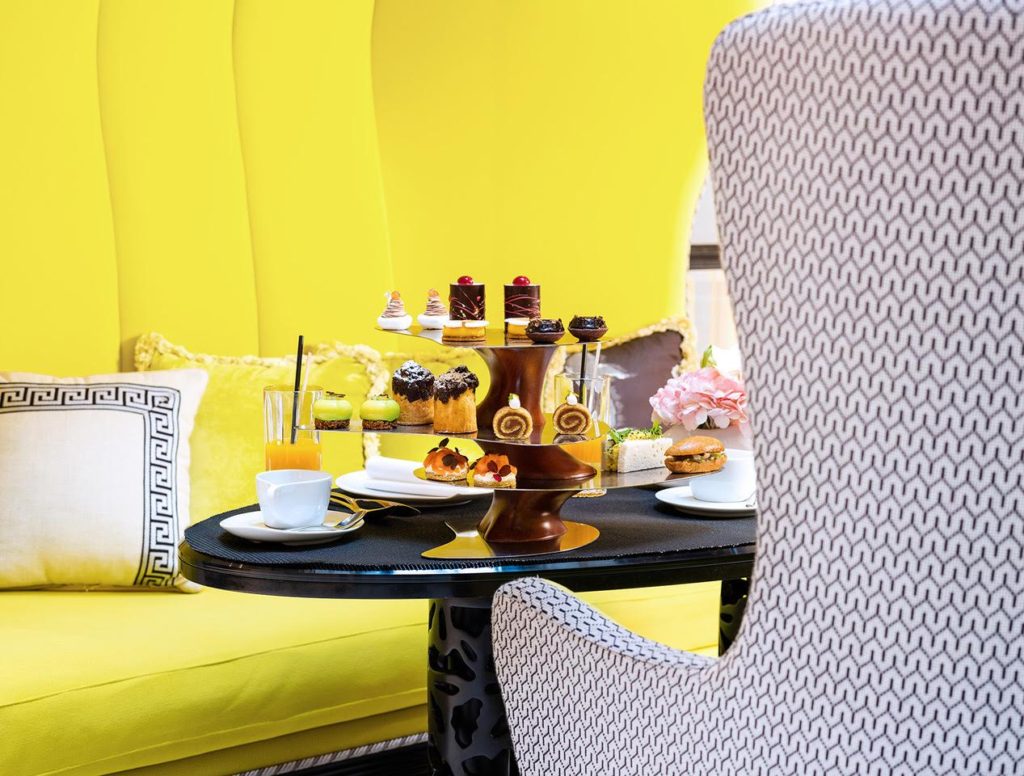 Between tea time and confidences.
J'aime varier les lieux : pour mes rendez-vous en en fin d'après-midi ou en soirée, le salon Beaudelaire plus cosy et masculin, avec ses canapés en velours, sa moquette feutrée et son feu de cheminée en hiver ; pour déjeuner ou pour une pause (il vaut mieux réserver !) l'atrium avec sa verrière, qui est très lumineuse en journée, with ses canapés « carrosse ». J'aime les pâtisseries de Pascal Hainigue qui accompagnent un tea time réussi. N'oublions pas le chef Guillaume Goupil à la tête du restaurant Le Beaudelaire, proposant un festival d'émotions gustatives, récompensé par le Guide Michelin.
Le Burgundy is a Parisian place as I like them : classy and elegant, expressing without ostentation the codes of luxury. I particularly like its excellent customer relationship.. Indeed, the staff is discreet and attentive to meet our desires and our comfort during the service. Moi, I give him 6 stars !
Have you noticed Rachel Bergeret's illustrations on the Burgundy website?, me, I love !
Photo credits : ©LeBurgundy