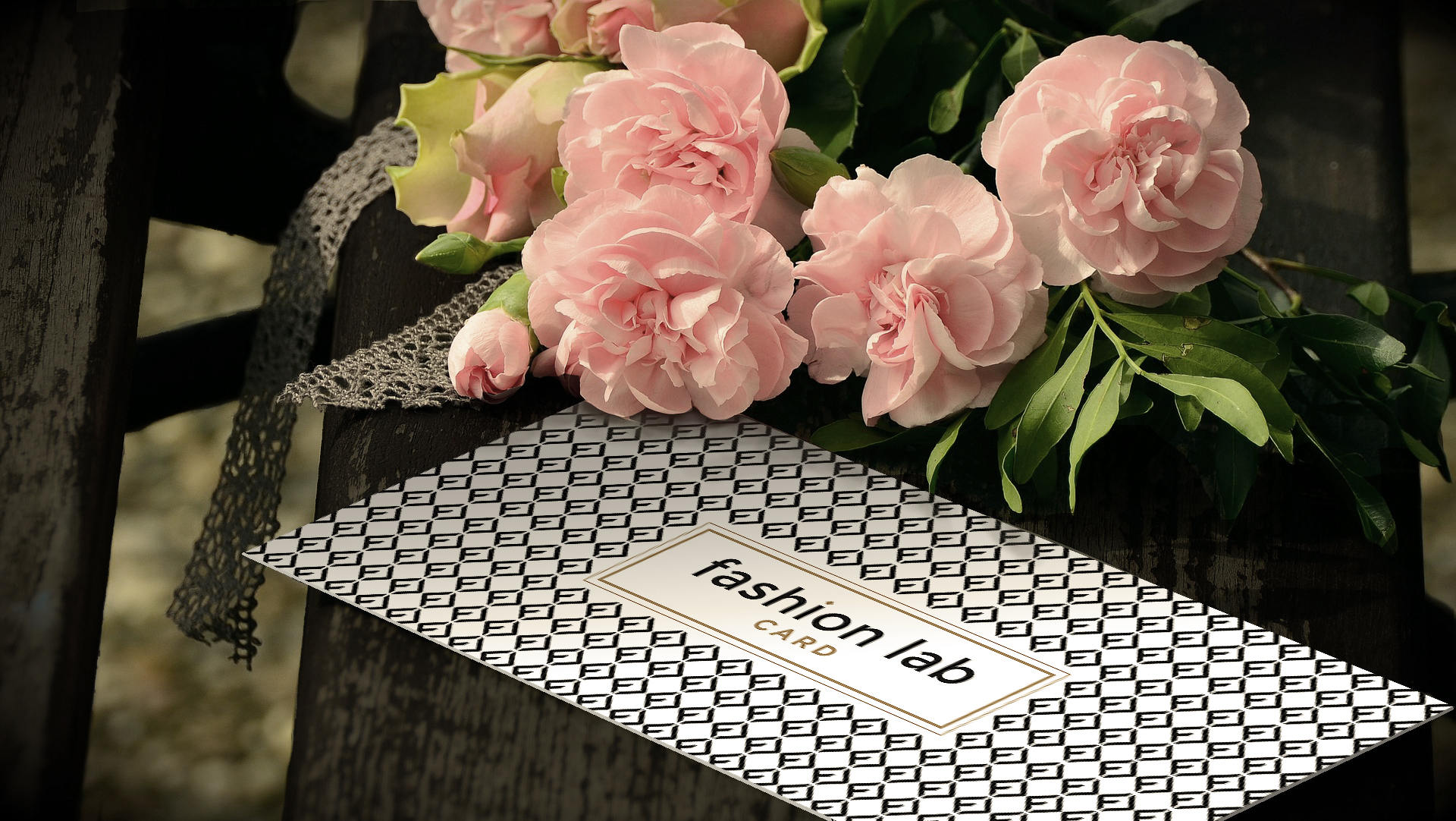 Fashion Lab creates its gift card
Festivals and celebrations are magical moments for Fashion Lab :
this is the time of year when generosity and attention to the other are on everyone's mind.
The team of Fashion Lab, and partners, was organized to design the perfect gift that fail, make eyes sparkle and your loved ones draw the most beautiful smiles on their faces.
This gift, it's here Fashion Lab Card, a passport for a moment just by itself, to take advice Pascale Leuliet, founder of the concept, and expert in personal styling.
Offer the opportunity to discover its "Signature Dress", telling her personality and putting in value : do not pay attention to both original, helpful, and full of kindness ?
For a man, for a woman, the Fashion Lab Card is a gift full of elegance that is like no other.
This personal card gives access to two types of services to choose from :
Le "Personal Shopping" :
Accompaniment personalized shopping which are selected for him or for her parts, for enhancement of everyday or special occasion.
Who has not dreamed of having his private stylist ?
Rate : from 295 € depending on the number of rooms to select.
For more information on the "Personal Shopping" by Fashion Lab < Click here >
Le "Dressing Detox" :
We all have something to put, but sometimes, it is difficult to see in the middle of the accumulation of parasites rooms.
A home visit, analysis & sort schematically, to see more clearly, removing the dressing all toxins, according to a methodology and the person's profile.
Who has not dreamed of having a star dressing room at home ?
Rate : from 350 € ½ day. The formula can be adapted to the full day.
To learn more about "Detox Dressing" by Fashion Lab < Click here >
For the choice of delivery, individually or grouped gift, We're listening to your card order :
• welcome@fashionlabparis.com
• mobile : 06 62 11 44 46