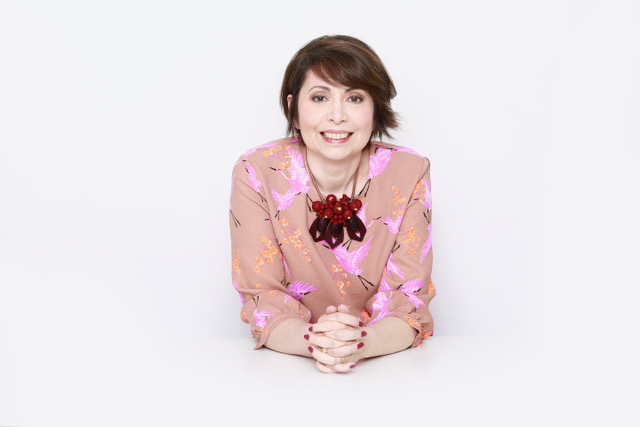 Mission Dressing Detox and shopping Electrochic
Valerie Hudelot is pressed and passionate leader of fashion. A Dressing Detox and Personal Shopping further, she gives us his experience. Bernard Pivot questionnaire Point, just an interview made by Fashion Lab, with ease.
Mission Dressing Detox and Shopping to accentuate the & rsquo; Corporate Head image.
Valerie Hudelot, qui êtes-vous ? I created MerchUniq Studio 2012 it's a Retail Design studio specialized in merchandising strategy. Our method reconciles the design and performance of the POS clients.
Comment avez-vous connu Pascale Leuliet et quelle mission a-t-elle conduite pour vous

?

She convinced me of the relevance of Dressing Detox session. Comment ? Well we met through a network of entrepreneurs. Pascale m'a inspiré confiance tout de suite par son calme, son écoute et son expérience.

Soon she insisted attend a workshop – afterwork « Image First Impact « Fashion Lab et à suivre le témoignage de l'une de ses clientes. A real shock that questioned my professional clothing habits, but also made me appreciate, in a new light, some key pieces to my closet.
Pouvez-vous nous donner des exemples concrets

?
How to rearrange the storage space although I was already methodical.

Comment accessoiriser un pantalon très large à la base avec la paire de souliers idéale à semelle plateforme pour allonger ma silhouette sans lourdeur

,

Me convaincre de délaisser une jupe dont les proportions ne me valorisaient pas comme je le supposais

,

Ou pour finir

,

avoir des partis-pris avec finesse et récurrence dans les associations d'imprimés qui font ma singularité

.
Sur cette impulsion

,

quelle a été la suite du programme

?

Pour la nouvelle saison Printemps Eté 2018, je me suis décidée à la solliciter pour un shopping complet. We realized shopping in March, ideal time because all brands have released their Spring collection. I was very stressed by this exercise that I had never previously delegated. A fitting session in a private room of a department store, c'était une première expérience dans des conditions optimum. Une sélection élargie mais étudiée d'articles était organisée dans le salon. Le rêve !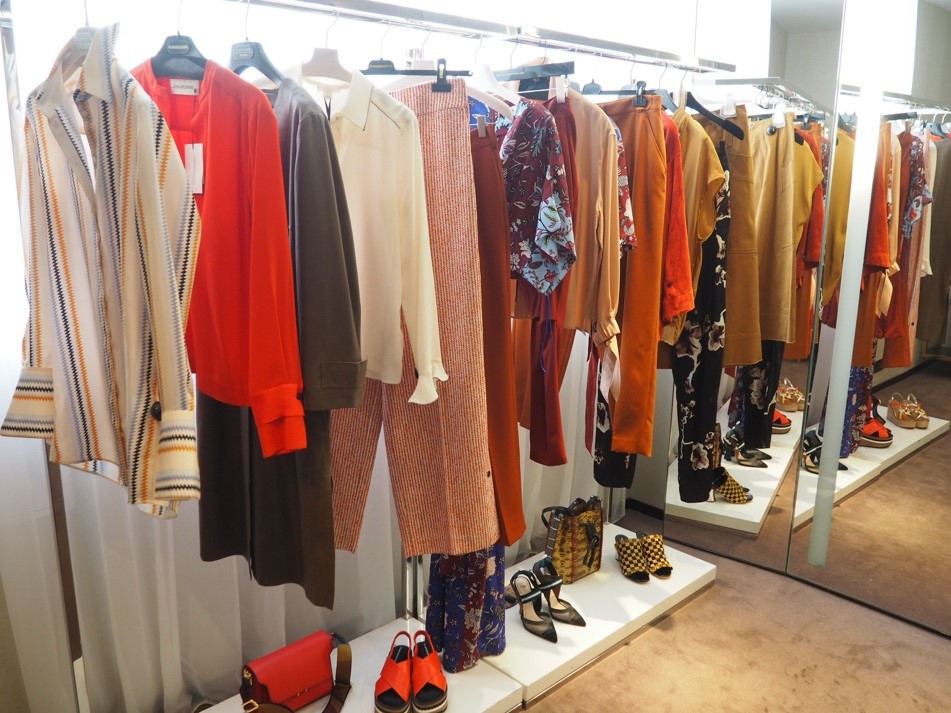 Avez-vous gagné du temps grâce à ce shopping

?

Yes, two hours were enough for me to try and find nice pieces for the new season. Exercice réussi ! I never would have chosen for myself the proposed outfits and especially I could never devote the time necessary to do.
I selected accessories like graphics Fendi sandals, a collier de Bimba Lola, sublime jumpsuit DVF, a silk scarf Amet & Ladoue etc …
Quelle est votre relation avec Pascale

?

Que partagez-vous

?

Une relation de confiance ! En bonne « partenaire image », Pascale does not hesitate to send me a picture when it appears that a piece could fit me, car elle a mémorisé mon dressing et elle sait repérer « the » complément vêtements ou accessoires qui ira avec mon allure du moment.
Quels sont les points forts de Pascale

?

Qu'appréciez-vous le plus chez elle

?

listening, his ability to empathize with customers, understand the mechanisms that lead us to choose such a garment over another. Elle intègre le contexte professionnel dans lequel j'évolue, comment me valoriser sans en faire trop, Head accentuate my corporate image. Mostly, elle sait être force de propositions de pièces et surprendre !
Avez-vous d'autres projets en compagnie de Pascale

?

Yes, naturally. I want to extend this first delivery to all my team. I have already recommended Pascale other business leaders and leaders in different sectors of activity, I will invite them to also share their experiences.

The DETOX Valerie DRESSING ROOM BEFORE AND AFTER